Udalguri - Pune Friendship Trophy

#SportsForPeace
---
The Udalguri team
Udalguri team, otherwise known as 'Eden FC' in Assam, travelled to Pune on an 'National Integration Tour' to Pune organized jointly by Aseem Foundation and 14 Garhwal Rifles under the aegis of Eastern Command of Indian Army, after winning Bodofa Upendra Nath Brahma Gold Cup Football Tournament conducted in September 2019.
Tour to Pune
The visiting team underwent various training sessions, participated in interactions with local football clubs and also played a few practise matches. After losing their first practise match, the visitors improved fast and demonstrated excellent performance against an equally strong Krida Prabodhini team, in a practise match played at Shri Shiv Chhatrapati Stadium in Balewadi, an international football venue. The team was delighted in playing at this venue and was impressed with the infrastructure there. Krida Prabodhini administration generously arranged all the formalities required for the match. On their second last day of the stay in Pune, they played a friendly match with NDS cadets' team and drew 2-2, after a 2-0 backlog in the first half.

During all these matches, few of the players showed exceptional skills, and attracted attention of the who's who in Maharashtra football. The striker Naseeb Soren has already got a few offers at hand for playing with Pune clubs, and few more offers for Udalguri XI players are rumoured to be on the way. Mr. Ashish Pendse, Founder & Editor of Viva Football Magazine, and an avid football lover, guided and motivated the team throughout their stay in Pune.


Glimpses of the exhibition match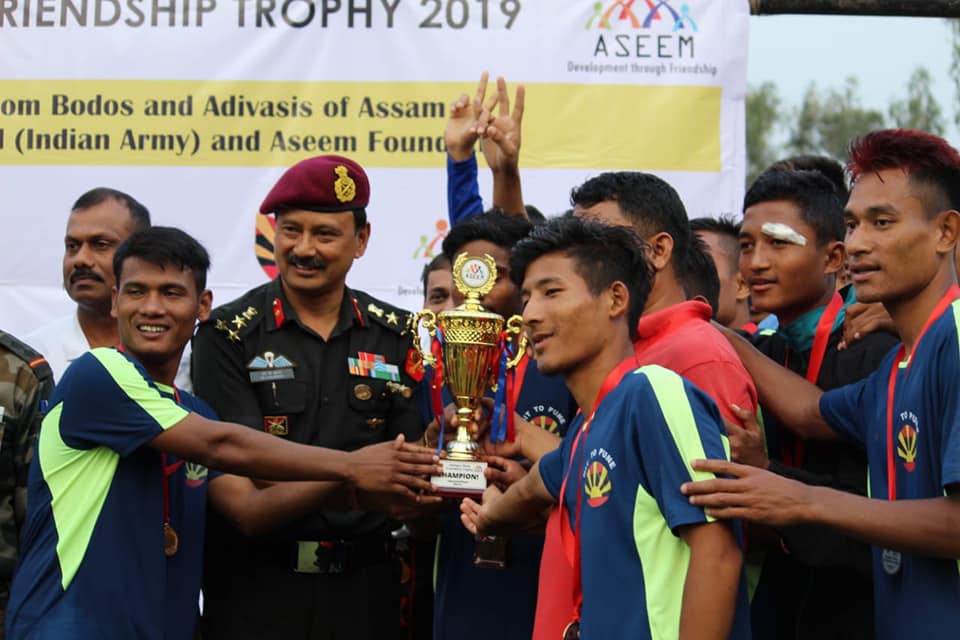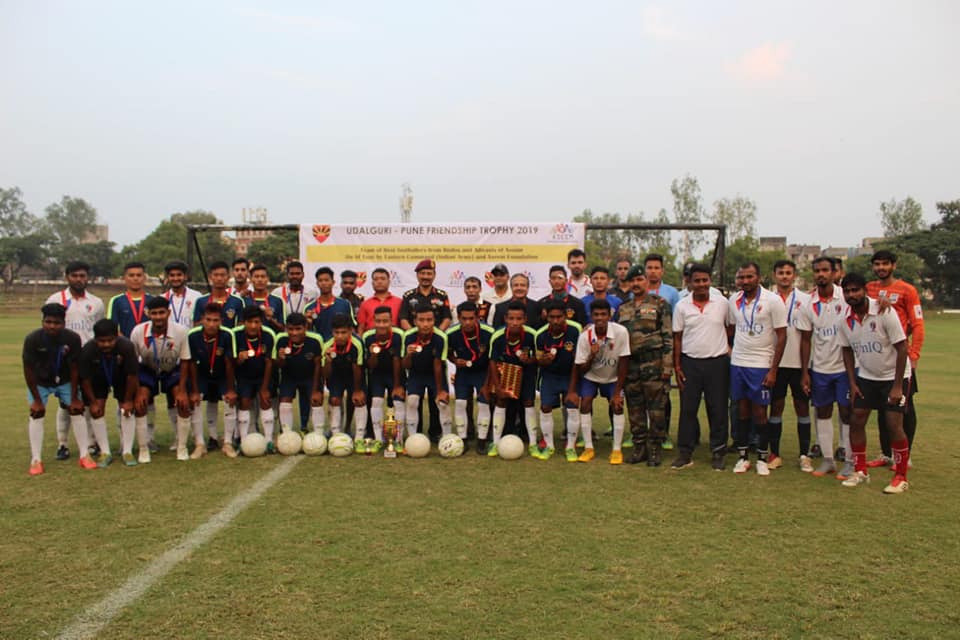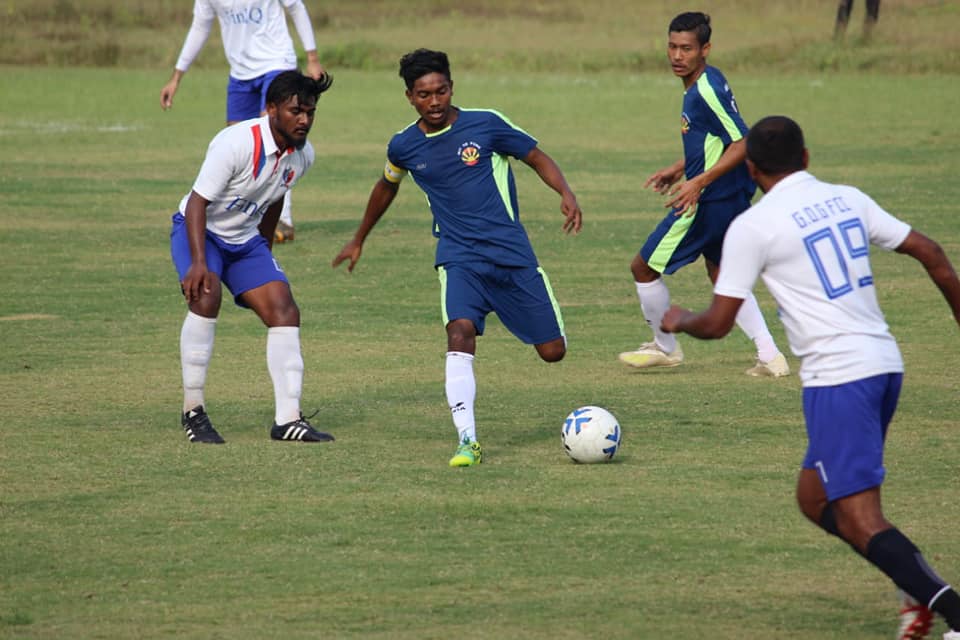 Winning the Exhibition Game 2-1 Vs. Pune XI - Match Summary
Udalguri team took an early lead after Naseeb Soren scored after a brilliant pass, and his quick feet made the difficult goal look very easy for the spectators. Udalguri XI increased their lead to 2-0 after David Hozoway scored a smooth strike in 10th minute, again after some brilliant passing from the Udalguri players, which was truly a delight for football fans present. Pune XI made some lethal counterattacks, but was repelled well by Udalguri defence, until a foul in penalty area made way for an easy penalty goal for Pune, scored by Abhishek. Second half also saw some edge-of-the-seat action, but no team was successful in penetrating the defence of other, or wasted the opportunity by shooting off target, and so the scoreboard remained unmoved. Both teams saw one player getting awarded a yellow card each. Udalguri team impressed the spectators with their play, and their win was cheered by the spectators with such excitement, that it almost looked like their home ground!